Change toner now.
Many people dread seeing this ominous message on their printer's screen.
Replacing your printer toner when it runs out is particularly important because your printer cannot run without toner. It's kind of like filling your car up with gas when it is running low. If you don't fill up in time, your machine will stop running, and you could end up in a bind.
Printer toner is a necessary component of all Xerox laser printers, and it's components, size, and installation process varies depending on what model printer you are using.
Every printer model is different, and many printer parts have different configurations, replacement time intervals, and service needs. However, it is important to remain calm when you get the change toner now message on your machine. Instead of letting the toner replacement process frustrate you, focus on working through the process.
For some, replacing printer toner may be easy to figure out with just a little bit of help.
However, even if you think you know how to change the toner on your machine, it can still save valuable time to watch someone else do it before you give it a try.
At STPT, we make it our goal to provide quality printing information that is easy to understand, so you know where to go to find answers to your print questions.
We provide quick how-to printing tutorials with video, photo, and written instructions so you can easily solve your printing problems with the free help of an expert technician.
We use our printer expertise to help you solve printer tech problems quickly and simply with helpful how-to guides like this one. Using a how-to guide streamlines the learning process, so you can rely on a knowledgeable print expert to walk you through the toner replacement process in a few easy steps.
Our top-notch service technician, Matthew, is going to walk you through the toner replacement process for Xerox Phaser 3600 series printers and VersaLink B400s. He'll go through it all step-by-step, so you don't miss a beat.
In this blog, Matthew will explain how to quickly change a toner cartridge using the Xerox VersaLink B405 printer as an example—so you can get back down to business as soon as possible.
As a service technician at STPT, Matthew simplifies printer maintenance. His how-to quick printer fixes on YouTube have been a big hit, so he's providing a quick, easy-to-read tutorial for those of you who prefer written directions.
Take the pressure off by trusting our STPT printer specialists to help you through it. With almost 40 years in the business, our team has the expertise to make the replacement process quick and easy for you.
Quick Toner Replacement for Xerox Phaser 3600s and VersaLink B400s Series Pinters
Toner is a powdery substance applied to paper to create an image when you print or copy on a laser machine. Laser printer toner is usually contained within an easy-to-use cartridge to keep things from getting messy.
In this how-to guide, I'll explain how to replace toner cartridges using the Xerox VersaLink B405 as an example, but the process should be the same for all the following Xerox model printers:
• Phaser 3610
• Phaser 3615
• Phaser 3655
• VersaLink B400
• VersaLink B405
Different machines have different supply items and settings. That's why it is important to follow the instructions specific to your Xerox printer model. For more information about replacing toner on different Xerox printer models, check out:
• How To Replace the Toner on Your Xerox Printer (VersaLink C500s and C600s)
• How To Replace the Toner on Your Printer (VersaLink C400s, Phaser 6600, WorkCentre 6600s)
• How To Replace the Toner On Your Xerox Printer (VersaLink B600s)
Let's uncomplicate printer maintenance by walking through toner replacement. You can follow the process by reading the written instructions provided below (with pictures) or you can watch the video linked at the top of the blog.
Part One: Open the Front Cover of Your Machine to Locate Toner
Replacing the toner on a Xerox printer is simple, but sometimes it helps to watch someone else go through the process step-by-step.
If you prefer video instruction, you can check out the how-to video at the top of this blog.
For written instructions, with pictures, keep reading:
1. Open your printer's front cover. For this model, you will open the door at the right side of the machine.
2. Then, you will need to unlock the toner cartridge to release it from the printer. There is a latch on the right side of the printer's face that you will push back to engage. Once you flip that switch, the toner is unlocked and ready for removal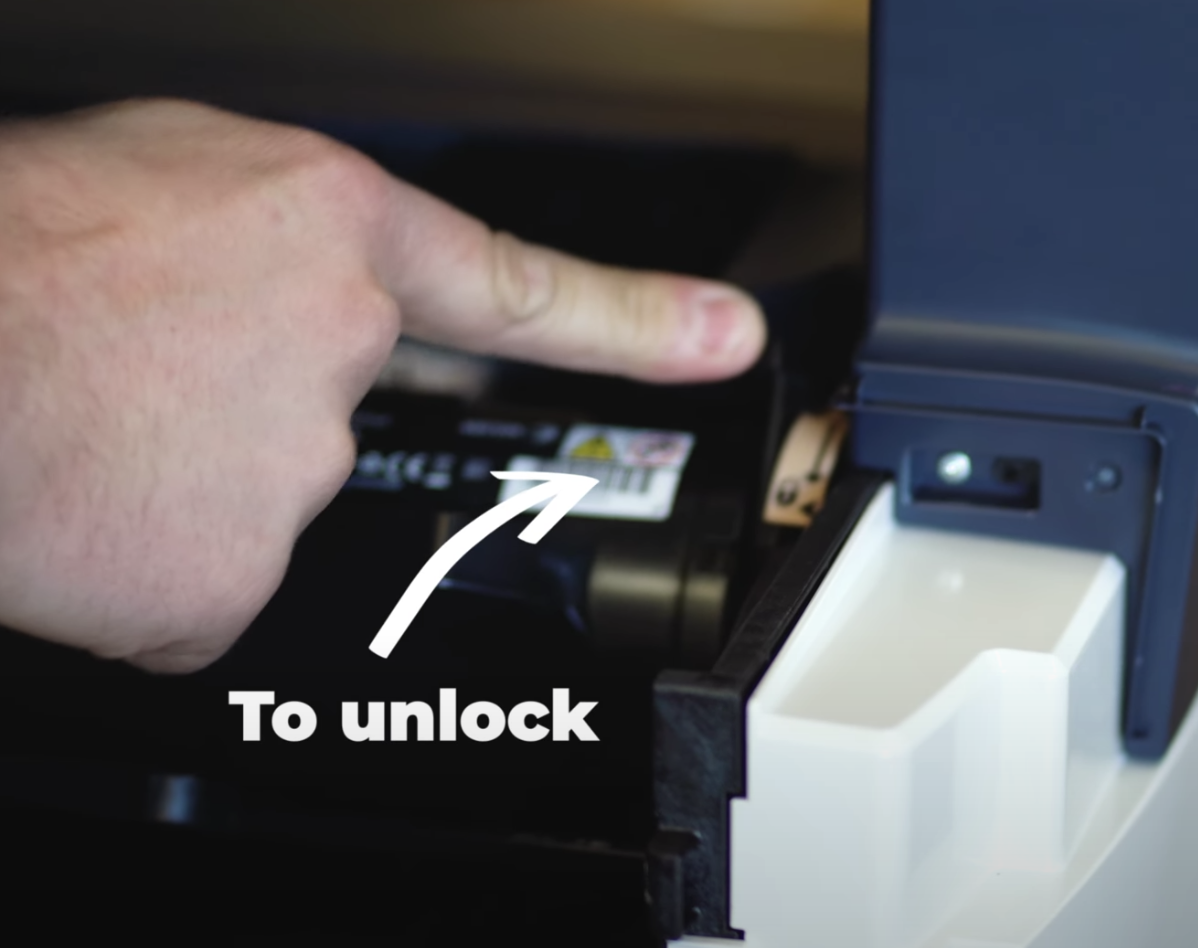 3. Using the handle on the toner itself, pull it straight out to remove from the printer.
4. Environmental sustainability is important to STPT, and we know it is important to you too, so don't forget to recycle your used toner cartridge with a program like Xerox Green World Alliance.
Part Two: Insert New Toner Into Your Printer
1. Shake your new toner before inserting it into the printer. This will ensure the toner mixture is well-combined and ready for printing.
2. On either side of your new toner cartridge, you will see pins (pictured below.)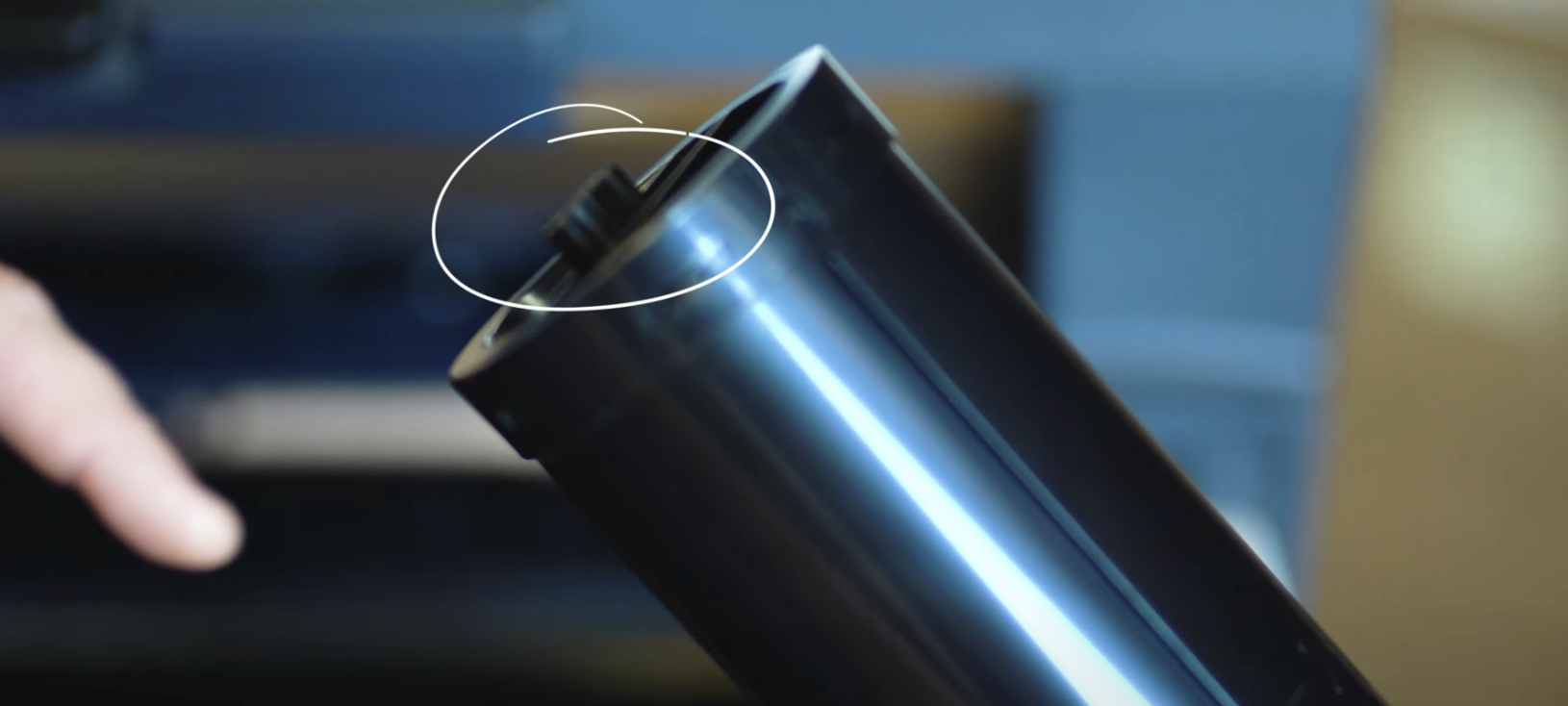 3. There are matching guides located at either side of the toner cartridge slot on the machine. You will match the pins to the guides to insert the new toner.
4. Push the new toner cartridge into the slot until you hear a click.
5. Use the lock on the right side of the printer's face to lock the toner into the slot. You will pull the latch down until you hear another click.
6. Now you close the front cover on your printer.
And it's that easy!
Even though toner cartridge replacement sounds complicated, the process is pretty simple. Within a few minutes, you should be done with your replacement, and you can get back to work without losing too much time.
No one wants to have projects back up while they try to figure out how to replace supplies or perform routine maintenance.
Following these instructions for toner replacement will ensure you don't get bogged down while trying to make a quick replacement.
You can find more helpful how-to blogs on our learning center.
Need Another Quick Printer Fix?
If you want to make your printer's maintenance quicker and easier, check out our YouTube channel.
The Printing Workshop gives you free access to all our YouTube video tutorials. Let our service technicians and print experts walk you through simple tech solutions for your Xerox printer.
Have a Problem with Your Xerox Copier Printer that isn't a quick fix? Reach out to us. We'd love to help.