​COVID-19 changed the workforce in ways nobody could have imagined. Remote work became the new normal and masks became required in most social settings. After several months of lockdown, businesses are opening back up; people are starting to come back to a physical space, and once again sharing office supplies and machines.
When you return to the office, you might be a little cautious about sharing office supplies or your shared copier/printer.
To help prevent unwanted sickness at your office, we are going to share three ways to help shared office equipment stay germ-free.
Stylus Pens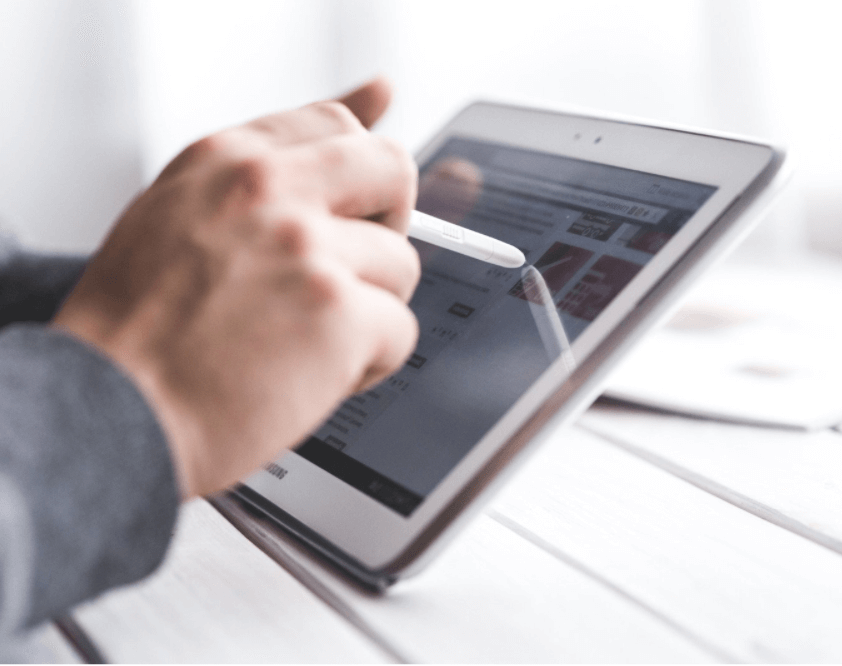 If your copier/printer comes with a touchscreen, you might be hesitant to use this device.
You can use a stylus pen, eliminating the need to touch the screen with your finger.
The stylus pen works just like your finger would. You may have used a stylus pen for your phone or tablet; it works the same with all Versalink and Altalink Xerox touchscreen devices. We recommend disinfecting your pen with a wipe frequently to help prevent the spread of bacteria.
You can find many styles of stylus pens in places like Amazon, Office Depot, or even Target.
Gabi Solutions
Global Artificial Business Intelligence (GABI) is a touchless voice command software that can be added to any Xerox machine.
Gabi comes with a helpful list of commands. Like any artificial intelligence product, you must be clear and specific with what you want to say.
This software allows you to make copies, scan to email, check toner/paper levels, and more, without having to touch the machine. This is a great way to help prevent the spread of bacteria.
For more information on Gabi, and to see examples of Gabi working in action, check out this video.
Clean your machine
You should take the time to clean your machine, especially with the recent COVID pandemic. Check out this article, based on the exact instructions from Xerox, on how to safely clean your Xerox machine.
A few notable points from this article are:
Completely turn off, disconnect, and unplug your device first

Do not use paper towels, use a cotton cloth

The only disinfectant liquid safe to use is rubbing alcohol
Please read our article on how to clean your copier/printer for detailed instructions on the whole cleaning process. This is very important because you are liable for any damages that occur from improper cleaning.
Many safety procedures are being put in place to protect people from the pandemic. There is no shortage of information telling us to socially distance, wear a mask, and wash our hands. We hope everyone is following those rules. Now that you know how to properly sanitize and stop the spread of germs on a copier/printer, we hope you follow these guidelines too.